Dose Response 0.7
gamedev, announcement
A new version of Dose Response has been released! Dose Response is an open-world-ish roguelike where you play an addict.
All the menus and buttons in the game are now controllable by mouse. The actual movement isn't though. It just doesn't work that well. Most of the time, you do actually want to move by a tile or two. The tiles are tiny and it just gets tedious.
I tried to play a few traditional roguelikes and it just never worked well.
The other big thing is (hopefully) nicer colours! My sense of aesthetics is absolutely rubbish so I just picked up DawnBringer's 16bit palette.
Since this is mostly about polishing, let's have some screenshots \o/.
Screenshots
Starting sceen, featuring our plucky antihero (@) in the state of mild withdrawal, the object of their addiction (i) and keyboard hints: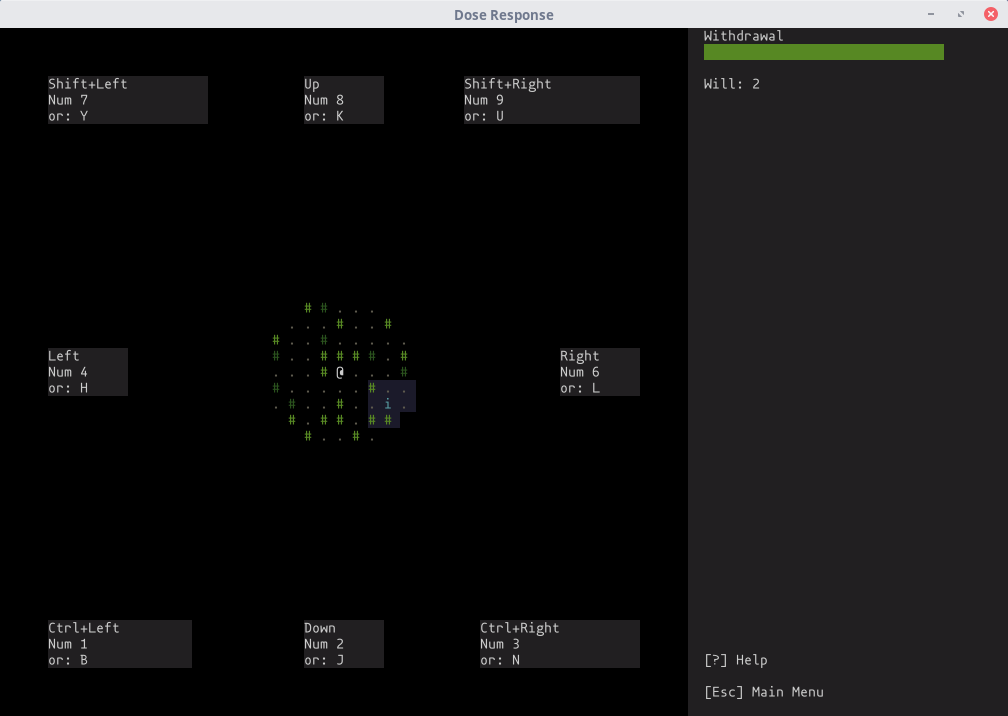 High and surrounded by monsters, with a stronger dose nearby: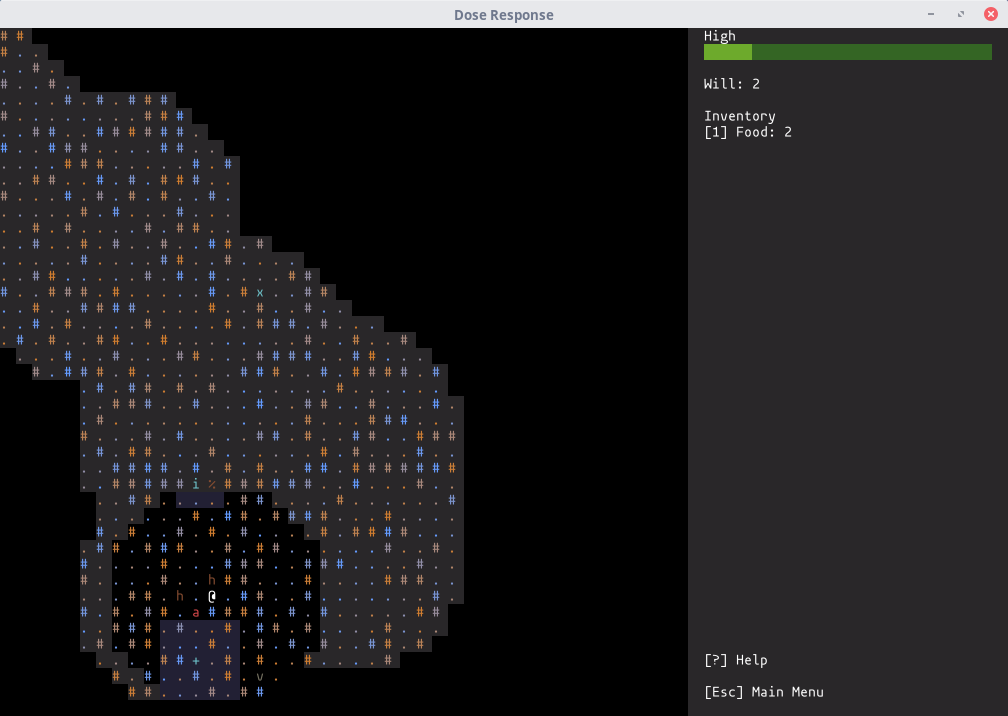 Help screen showing the numpad controls: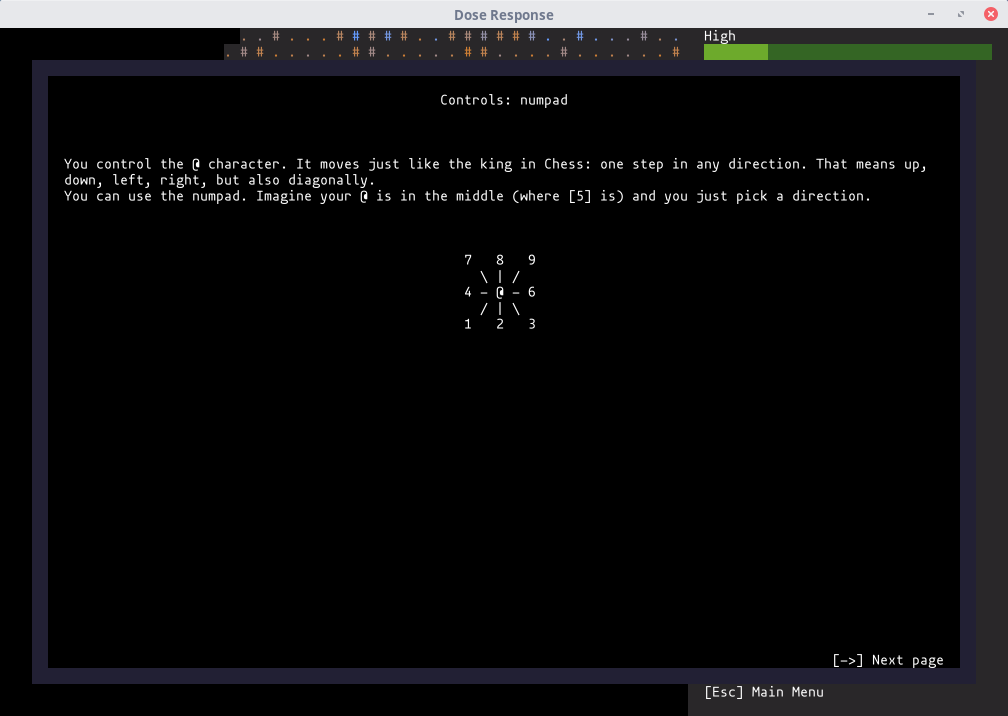 Help screen showing the vi keys controls: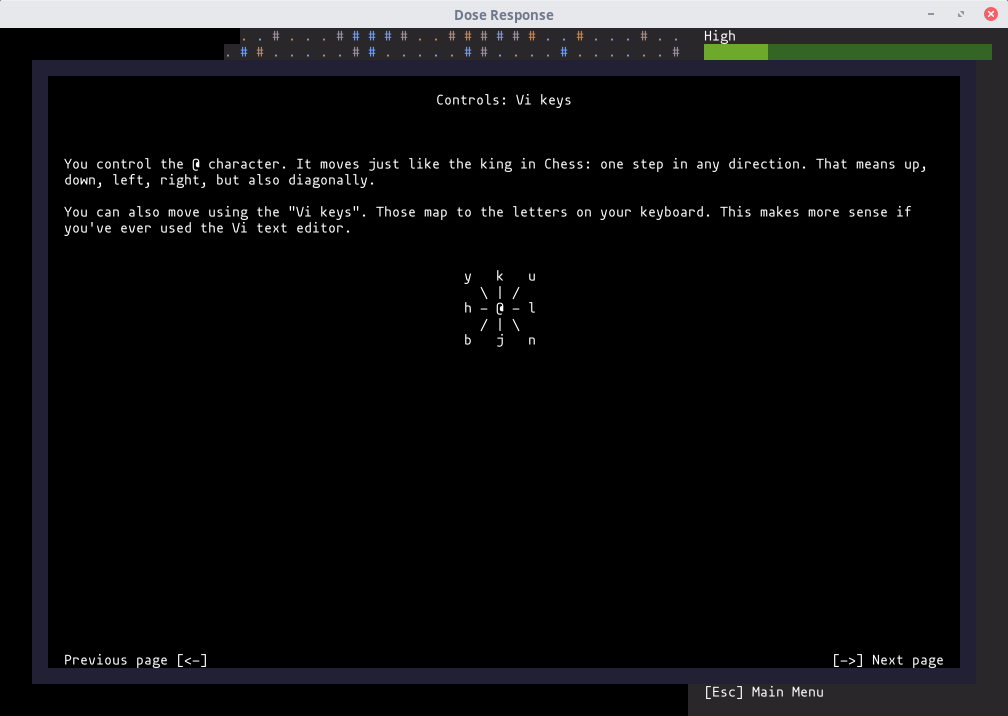 Help screen showing how to even play this thing: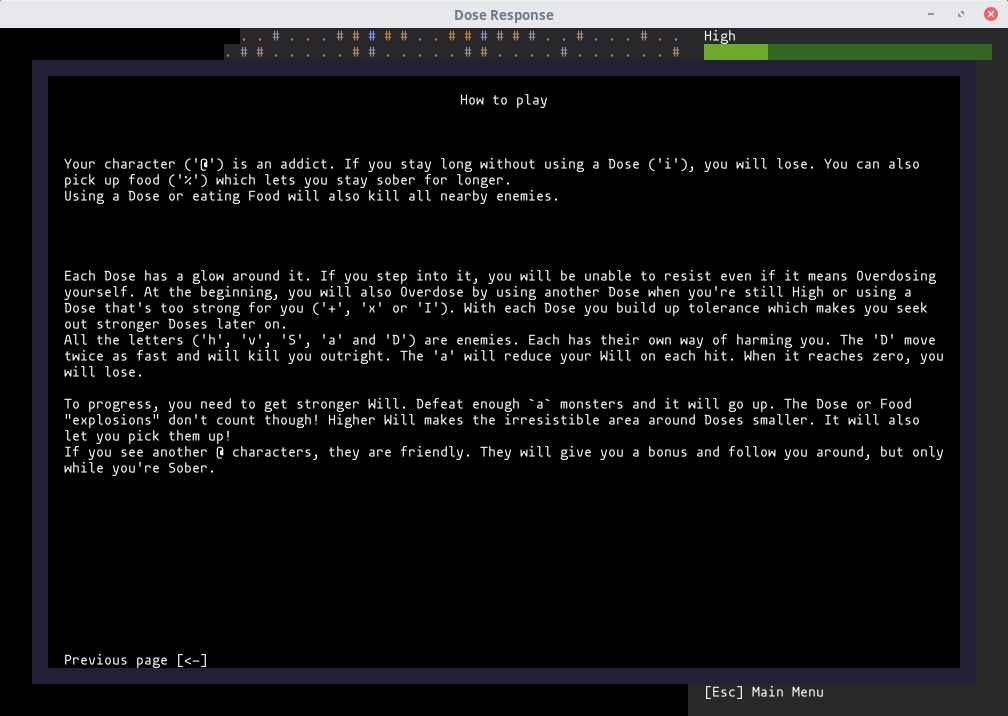 The main menu: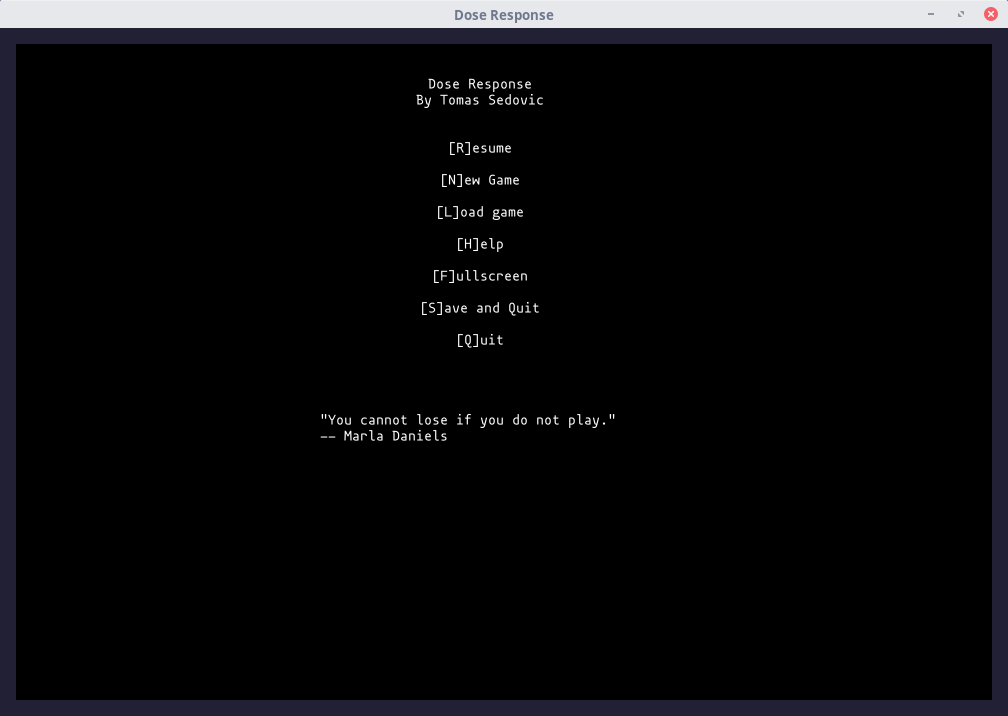 Uh oh. Our hero is in a deep withdrawal, with no dose in sight!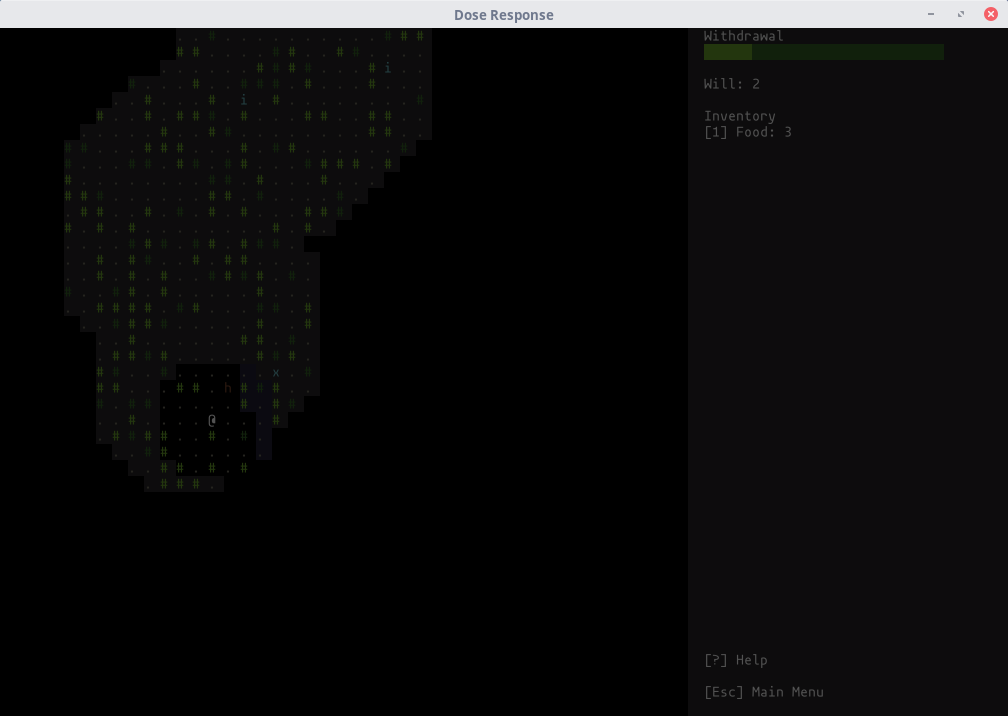 They didn't make it :-(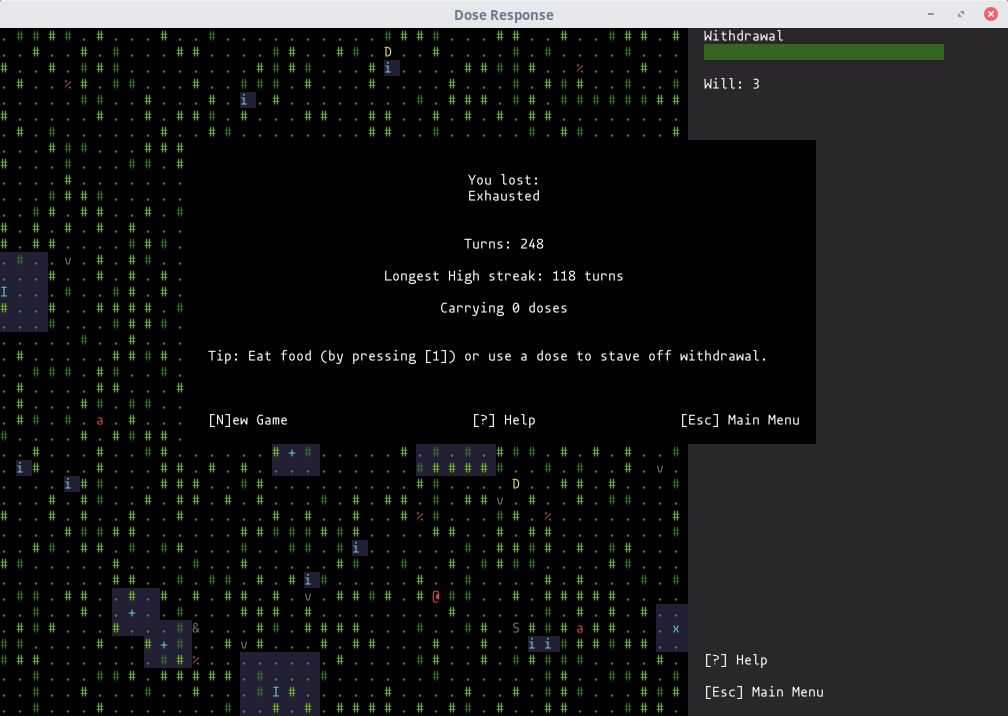 Same screen without the endgame screen obscuring the map: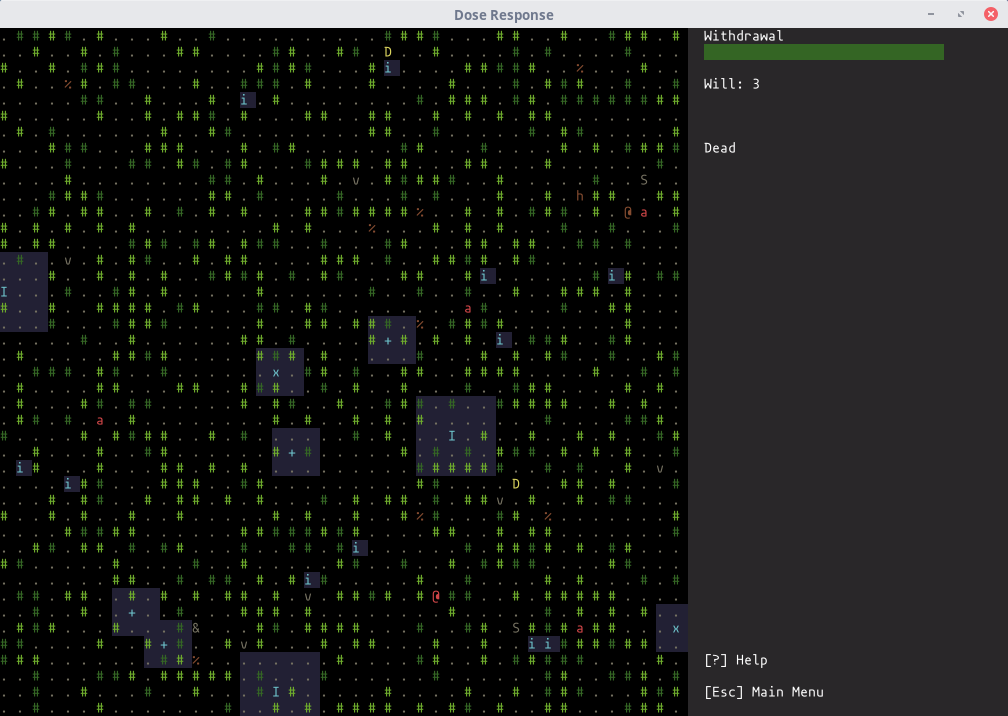 A different playthrough. We're screwed: the golden @ is an NPC that gives us two actions each turn, but we're stunned and will not be able to do anything before the a reduces us to an out-of-control fiend:
Yeah, so that happened :-(. Getting your Will to 0 means game over. The lower it is, the bigger the area where you can't resist using a dose.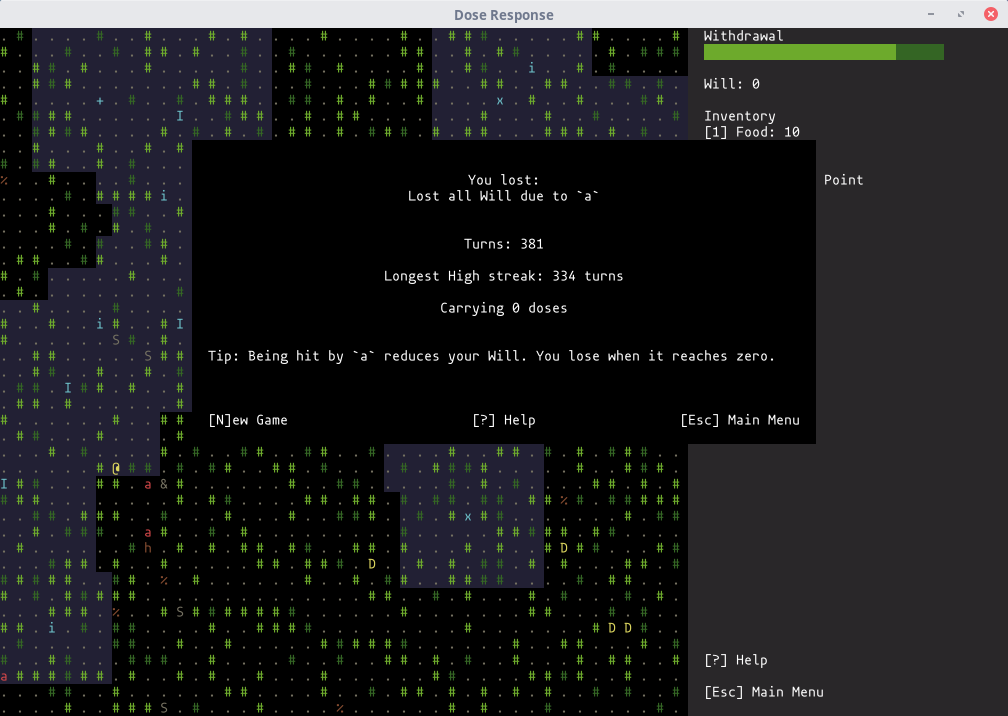 Play it!
You can download Dose Response on the game page or play it directly in your browser.